Trilogy Class Action Services is an established leader in class action proceedings in Canada since 2009.
Trilogy adds value to all phases of the class proceedings starting from consulting with Class Counsel and/or Defendant's Counsel at the pre-settlement stage to draft a Class Member friendly Plan of Allocation, implement multi-media Notice Plans, build a propriety and stand-alone online claims administration portal for each administration, and expedient and secure distribution methods.
Trilogy's proprietary online claims administration portal offers a secure platform for data transfer and storage in Canada.
Trilogy's data management complies with the technical security standards set by NIST Cybersecurity Framework guidelines (available at https://www.nist.gov/cyberframework), including controls such as system hardening, encryption, anti-virus, malware protection protocols.
Trilogy's online claims administration portal provides transparency of the adjudication process for Counsel and the Courts and keeps Class Members informed with real time updates regarding their Claim Form and Distribution Status.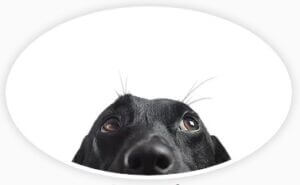 Georgia
Office Mascot and Paul's rescue dog.